PLEASE NOTE:
THE ADS IN THIS BANNER ABOVE, ARE NOT ENDORSED BY
THE WALMART RACING TEAM, ITS RACERS, SPONSORS OR AFFILIATES.
THANK YOU!


APRIL 19, 2002 (4:00 am)

CONGRATULATIONS MORGAN!
She ran her first run
The Tyler Azalea 10k on April 13, 2002
4th Place
The Tyler Azalea 10k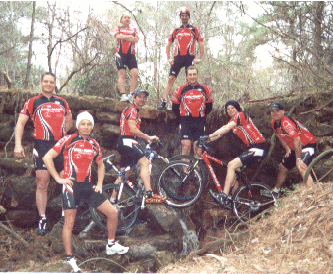 This website will have information about:

TEAM RACERS

TEAM SPONSORS

TEAM SCHEDULE

TEAM RESULTS

TEAM FORUM

© Copyright 2002. Wal*Mart Racing Team. All Rights Reserved.